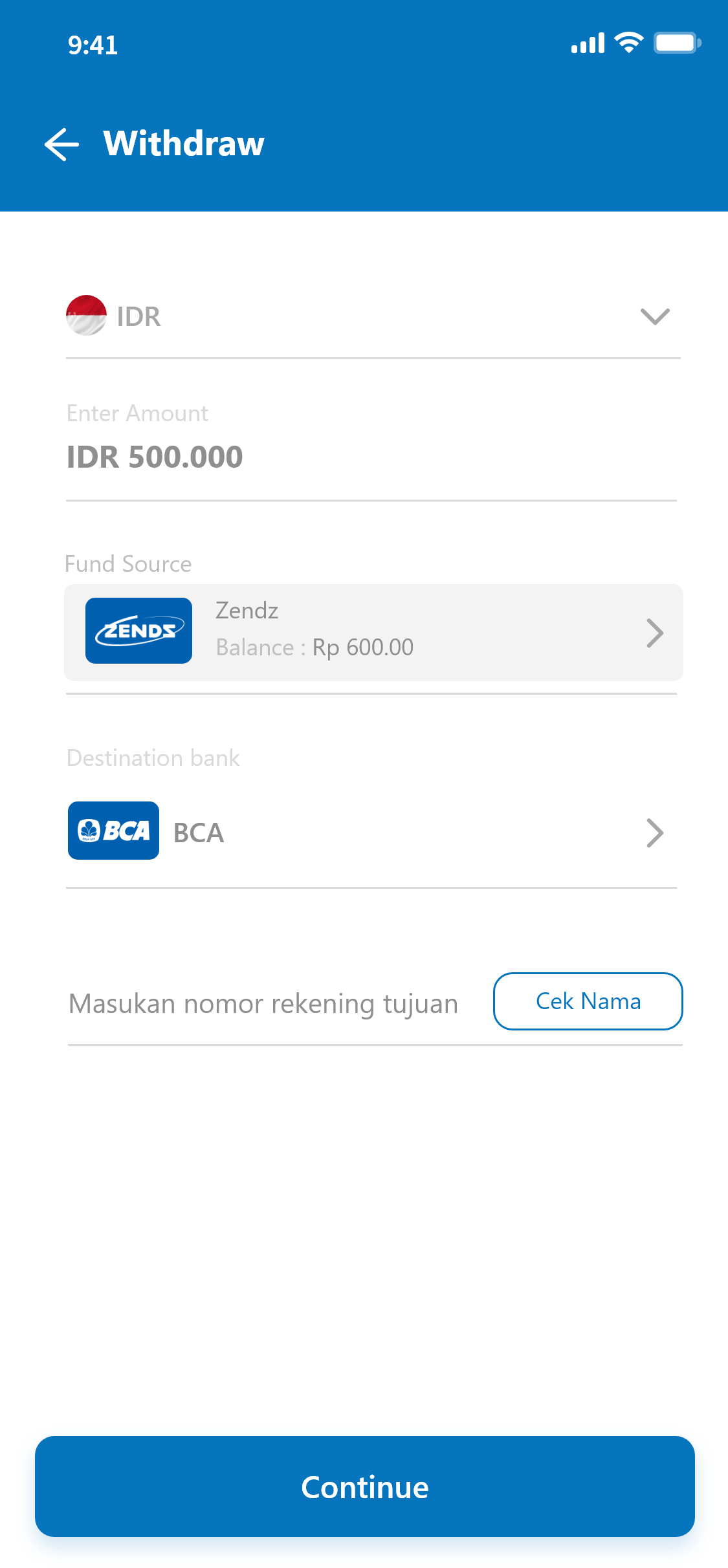 Select Withdraw Type
Still available for IDR only
Withdraw means you disburse your money from wallet to your bank's account. Currently, we support to disburse 115 Banks in Indonesia.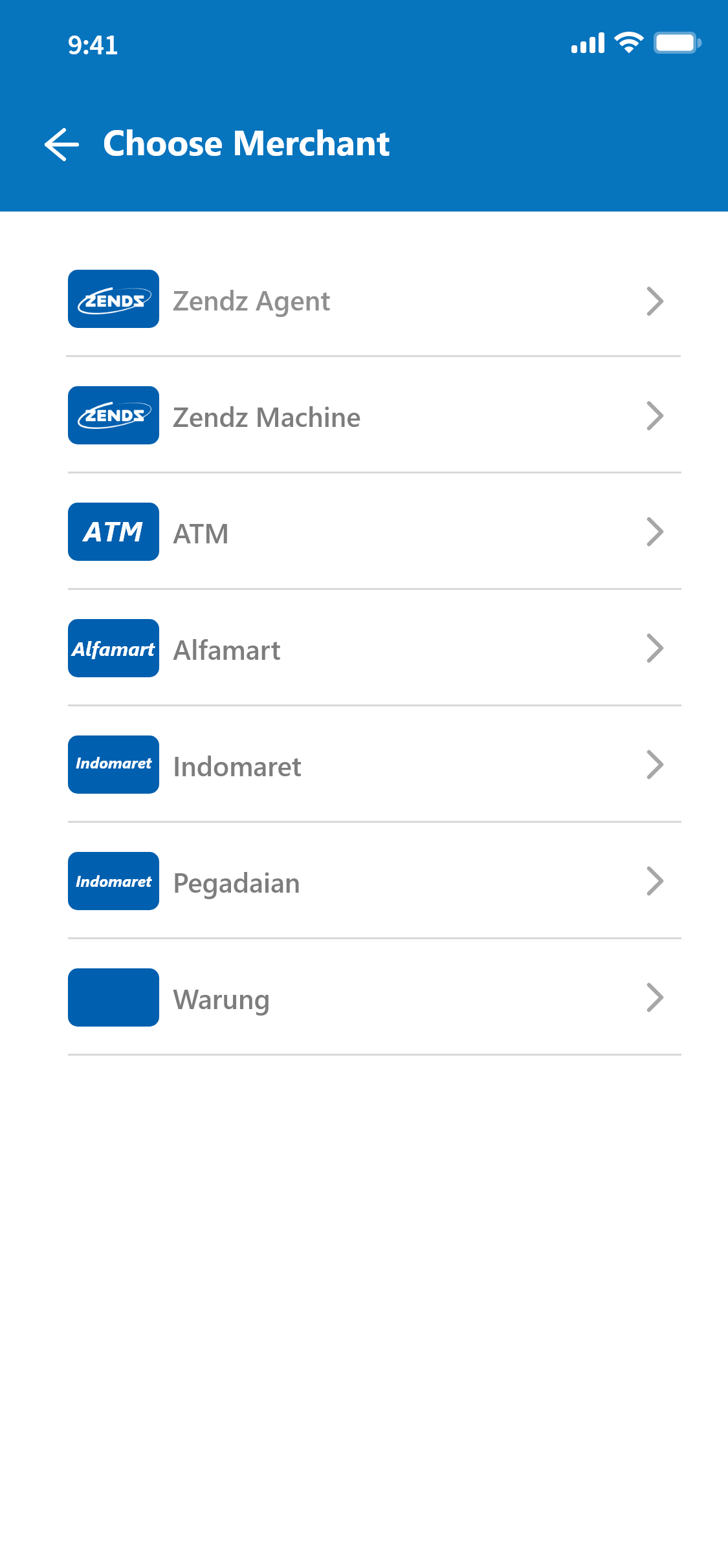 Disburse Everywhere
You can choose one of them
We have services to disburse money through bank's account, wallet account, OTC (over the counter), Our "Agent of Change", ATM, Warung, Penggadaian, POS Indonesia etc.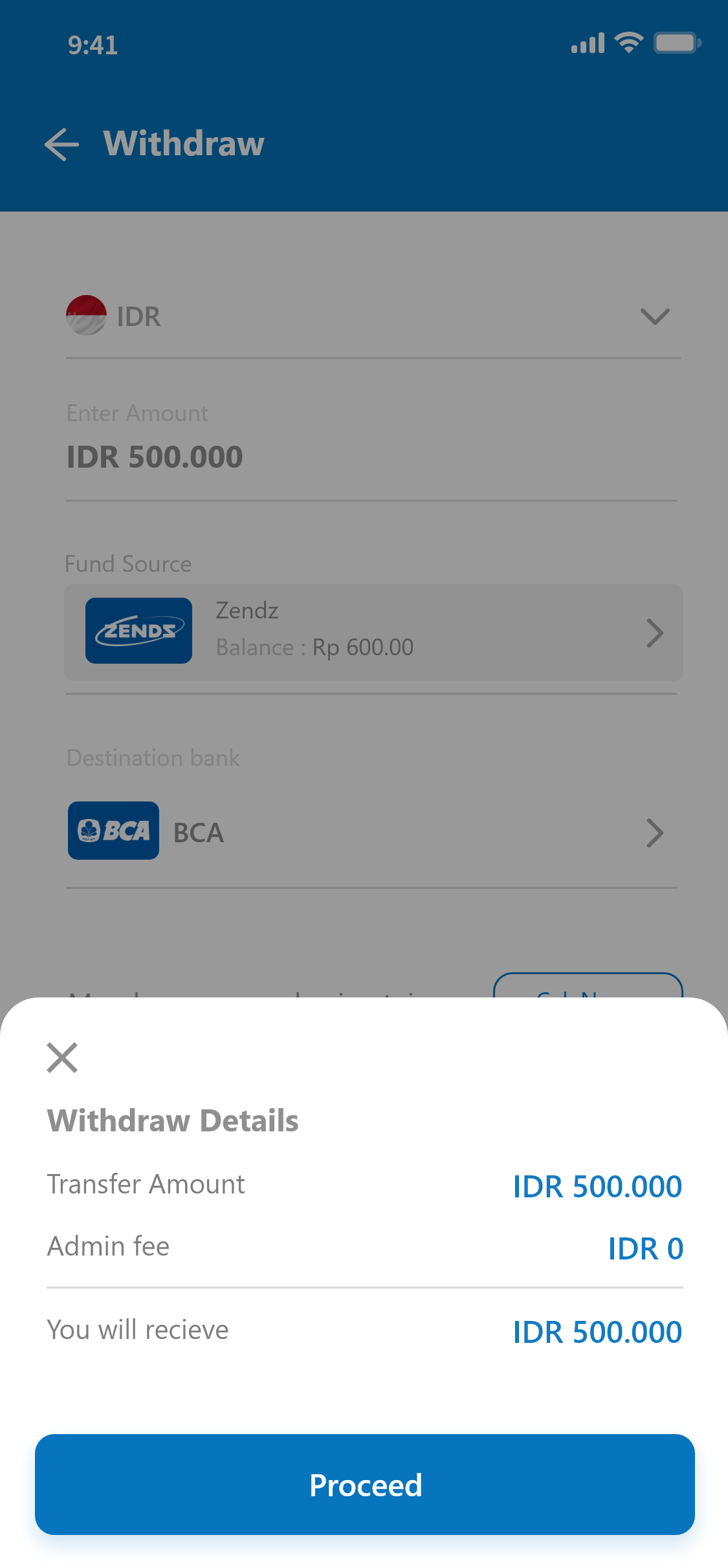 Respons Time
Transaction happen in minutes
Transaction in disburse money to bank account, happen in minutes. If more than 30 minutes the money still not received, please call our Customer Services.
24 Hours Support
Our Customer Case Stanby 24 Hours.
Instant Services
SLA process below than 30 Minutes.
Cross System
Support for Bank and Unbank users.
Simplify Process
We make the User Interface attractive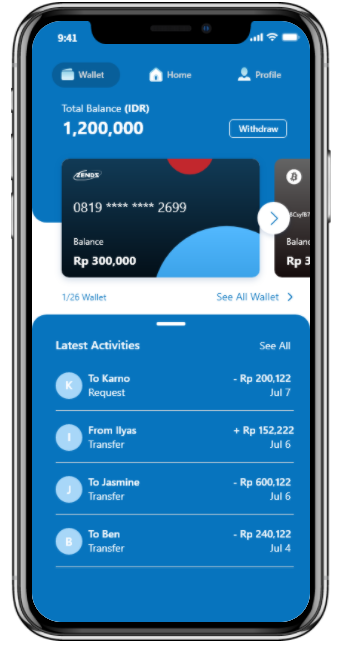 Select Withdraw From Wallet
Find Withdraw Button
In Wallet tab, there will be many virtual cards. All of them are wallets that you can withdraw
You can see the history every wallet in use, such as balance, transaction history, deposit, withdraw, and payment
Withdraw between wallet is also possible and we tyring to solve problem in cross payment system
Select Currency and Amount
Find Source Money
For Source of money be transferred, there are many option you can choose as you needs
You could withdraw from e-Wallet, Crypto Wallet, Digital Money, and also Zendz Wallet
Select the Bank's destination where you money to be transferred and fill the account number also the beneficary name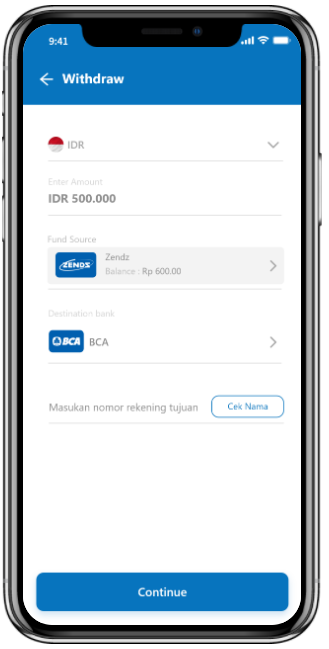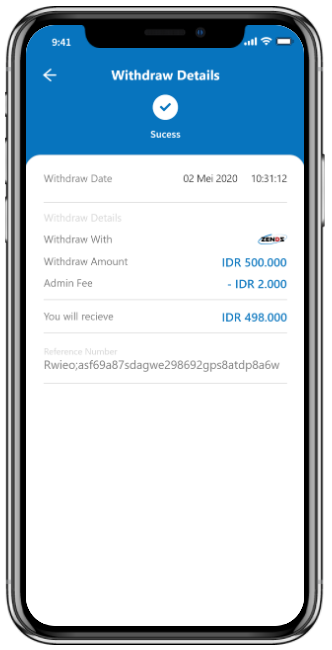 Realtime Process
Transfer to your bank account just in minutes
Once you doing transaction using withdraw services, it will realtime process
If your withdraw doesn't work in 30 minutes, please ask our customer services
Services fee for this services, will separately to be anounced and please follow this link for brief explanation