Near Tap
Put your Card behind the mobile phone, then it automatically show apps Zendz. Tap and allow the access to your phone

Top Up
Start top up using e-wallet Zendz direct from your mobile phone and select the ammount tobe top up into the e-money card
Simple Design
We design Interface as minimal as we can
The current world development that leads to a cashless society, makes payment technology more sophisticated. Moreover, NFC (Near Field Communication) technology has been introduced which will facilitate the communication of a Mobile phone device with an EDC machine without using a physical card.
This will make transactions easier, safer, faster and more efficient. Currently, almost all types of mobile phones with "flagship" status already have NFC features. Zendz, took this opportunity to develop a payment process using this technology.
The combination of technology and design will make the payment process look luxurious and beautiful. We combine technological sophistication with a minimal interface design and cut unnecessary processes. Hopefully you are more comfortable using Zendz to top up your e-money card.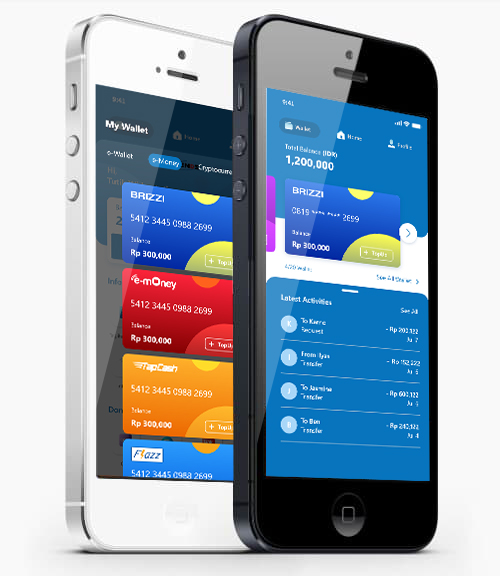 Responsive
Interaction between devices is fast
In addition to ease of use, payment processing and also top up of balances, interactions using NFC technology are faster than QR-codes and Barcode scans. The failure rate is also low and does not require a strong internet network to process payments.
Other than supporting e-money cards in Indonesia, we are also developing several other cards that have NFC technology to connect to Mobile Phone devices. It could be an Apartment card, Hotel card, even a Car card.
Convenience and ease of use
Consumer expectations for convenience are always on the rise. In almost any situation consumers will typically flock to the fastest, easiest and most convenient option. Near field communications make payment transactions easy, as consumers often only need to hold up their phones or their NFC cards to make a payment. Unlike EMV transactions where consumers had to learn to dip, and wait, NFC-enabled smartphone payments are typically simple and intuitive..
Enhanced security
Security protections afforded by smartphones make NFC payments even more secure. In addition to the protections from tokenization of private and personally-identifying data, smartphones add an additional layer of personal authentication, like passwords and biometric security. All of this additional security is layered on top of existing fraud filters and other security measures, like EMV, that help protect all electronic payment transactions..
Improved operational efficiency
Near field communication means less time per transaction. That represents a critical operational efficiency for businesses that turn a high volume of transactions at checkout. Happier customers and more efficient operations are measured in the bottom lines of businesses everywhere..
Ease of implementation
Near field communication technology is easy to implement. You'll need NFC-enabled payment terminals, like credit card terminals or integrated point of sale systems. Fortunately, most new payment acceptance equipment sold today or in the recent past already contains near field communication technology built in. Setup is simple and quick.
Learn More and Feel